Family Ministries
Your one stop for all of the events, studies, and programs for children, youth, and their families.
Welcome to the Family Ministries Hub
Here you can find all of the great things we have planned three months out, discover continuing ministries and studies, and sign up to learn more.
Family Worship
Every second Sunday from 9:15-10:15 AM (Breakfast for all served at 8:30 AM). (All ages)
What is family worship?
Do you have the wiggles? Do sermons that are too long make you need to do something with your hands? Or maybe you're hungry?!
Join us on second Sundays for our family worship service! Breakfast is served from 8:30-10 AM and worship runs from 9:15-10 AM. We have crafts you can do anytime during the service, we sit at tables, have some great contemporary music, a short sermon, some discussion, and then we take communion and clean up!
Always Happening
These ministries, studies, and programs are scheduled every month at the same times.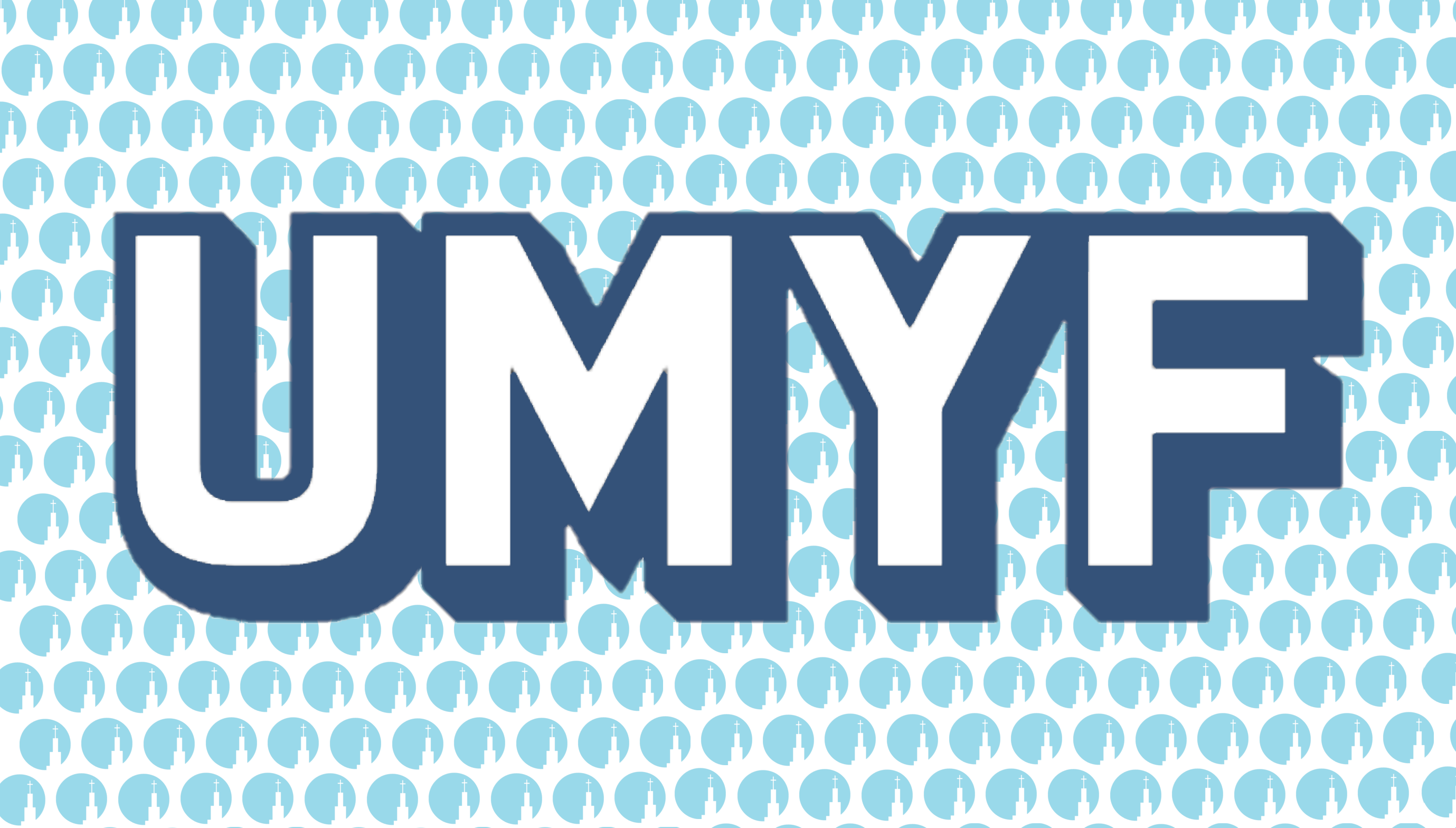 Our UMYF (United Methodist Youth Fellowship) or youth group meets on the first and third Sundays of the month from 5-7PM in the church Youth Room.
A typical youth evening consists of several energetic and wacky group games, a short devotional study, and dinner for everyone who comes.
Youth group is open for all 6th-12th grade students, is free of charge, and has no membership requirement at St. Stephen's or any church.
The details of Combined UMYF are largely the same as UMYF above with a few differences. First of all, Combined UMYF happens on the second Sunday of the month from 5-7PM.
The biggest difference is that Combined UMYF travels with St. Stephen's, St. Mark's in The Heights, and Westbury UMC taking turns to host. Check out our Facebook and Instagram pages for the location information for the current month.
We Didn't Forget the Older Family Members Either…
Rev. Nathan hosts a twice monthly Bible Study at Great Heights Brewing Company on the second and fourth Sundays. At the study, the group takes on Biblical and worldly questions and ideas in a relaxed come as you are and come and go as you are able setting.
Each study begins around 5Pm and wraps up by 7PM.
Rev. Nathan also hosts a Q&A + IPA most Thursdays (check here for the most up to date scheduling) from 3-5PM also at Great Heights. Unlike the slightly more structured Sunday Bible Study, Q&A + IPA is an opportunity to ask about anything, church or otherwise.
March 2023
Behold the ide(a)s of March!
Messy Church (Pre-K - 5th Grade)
Messy Church has been booming so far this year and our favorite children's ministry and worship service just keeps getting cooler. So far in 2023, over one-hundred and twenty people have taken part. Maybe our March Messy Church can be your first time too.
Join us on Tuesday, March 7th from 5:30-7 for crafts, activities, child led worship skits, and dinner for the whole family. All free.
JAM Sessions: Western Night (Redo!) 5-7th Grade
JAM Sessions 2023 – for all 5th-7th graders!
At JAM Sessions students build community, generally get pretty messy, and encounter the love of God, through high energy, super fun, games and activities!
FRIDAY, March 24th,  7-9PM
"Western Night" – Location:  St. Stephen's UMC
Come dressed in your favorite Western gear and get ready for a heck-a good time with CRAZY games, lots of snacks, and prizes for anyone who ACTUALLY wears a costume (flannel shirts, cowboy hats, boots, more is more fun!)
JAM Events are produced through the
The Community Ministry Partnership
Kingdom Story Fellowship
Oaks Presbyterian
St. James/ Santiago Apostol Lutheran
St. Matthews UMC
St. Stephens UMC
Sojourn Oak Forest
April
Mostly Easter stuff. Like a little Easter Island if you will.
Messy Easter: April 4 (Pre-K - 5th)
It's been an awesome spring season at Messy Church and our traditional curtain closer "Messy Easter" will not be one to miss.
Join us on Tuesday, April 4th from 5:30-7 for Easter crafts, activities, child led worship skits, dinner for the whole family, and probably a surprise or two along the way.
All free.
Easter Egg Hunt: April 8 (All Ages)
Our annual Easter Egg Hunt returns to Oak Forest Park on Saturday, April 8th at 3 PM.
We'll have over 6,000 eggs, prizes, and a separate toddler area.
Free and open to the community!
Lakeview Summer Camp: June 19-23 (3rd-12th Grade)
Lakeview is a stay-away summer camp that takes place over five days and four nights near Palestine, Texas. Children entering the third grade in Fall 2023 and teens who have recently graduated high school are eligible to go. As a Christ-centered camp, students will learn about Jesus in dynamic worship services, lively small groups, and creative workshops. And in their (ample) free time, they can tackle the ropes course, slide down a giant water slide, learn archery, ride bikes, shoot paintball, and more.
The cost for Lakeview is $575. Scholarships are available through Lakeview Methodist Conference Center. If you are interested and are in need of a scholarship, email Steven Fisher.
Registration is completed through Lakeview's website. Our group will be attending the week of June 19-23.
High Voltage Rock Camp: June 19-23 & 26-30 (Ages 8-17)
Follow this link to register!
High Voltage Rock Camp was founded by Michael Thomas in 2012. With his extensive music background and music education background, he created a quality blueprint for Houston's premier rock music camp for kids.
HVRC is staffed with experienced, professional musicians, state-certified music educators, classroom teachers, and physical education teachers, who provide students with the tools to become outstanding musicians.
Whether you are an experienced player or just beginning, you will learn what it takes to write a song, create your own parts, and play with a band, while improving your technique, theory, and musicality on your chosen instrument.
UM ARMY: June 25-July 1 (7th Grade and Up)
Our UM ARMY will be in Nacogdoches, Texas this summer beginning on Sunday, June 25th, and finishing on Saturday, July 1st.
Ready to register? Sign up here!
What is UM ARMY?
Responding to the needs of our neighbors is our primary missional focus but United Methodist Action Reach-out Mission by Youth also provides an opportunity for youth and adults to experience Christian growth through service to others. Participants combine their strengths and resources to meet home repair and maintenance needs for low-income, elderly and disabled homeowners who are physically or financially unable to make needed repairs themselves.
Our National Program Team develops a theologically sound annual program to be used at all programs nationwide. Young people return to U.M. ARMY year after year because our programs provide the opportunity to impact the world around them and the encouragement to build relationships with neighbors in need, new friends, and positive adult role models. Participants realize the power of God's love as they mature into strong Christian leaders. Many will become leaders in the U.M. ARMY program. Some may choose careers in ministry settings.  All will remember their time at U.M. ARMY their whole life long.
Fine Arts Camp: July 9-13th (K-6th Grade)
Details and registration coming soon.
Vacation Bible School: July 24-28 (K-5th)
Ready for a SUPER good time this summer? We're "Called Together to Serve God" at Hero Hotline VBS!
(For Pre-K students, please read the note below)
Our VBS is Free for children of adult volunteers! If you are planning to volunteer for the event, please register via this link first to get a discount code.
When Heroes in the field call in, the Professor, Super Meer, and our team of heroes will spring into action and explore the ultimate Hero Handbook -the Bible- to discover how all Heroes can follow the examples set by a cast of supporting Bible Heroes in stories from the Old and New Testaments, who work together to bring peace, build each other up, and share the great story of God's love for us where they are and with the whole world.
Your heroes will experience these stories through music, drama and storytelling, games, arts and crafts, and even snacks, they'll learn that Heroes are called to Follow Jesus, Help Others, Work Together, Listen to God, and Show Grace!
Please note that Pre-K registration is highly limited and is only available to the children of volunteers. As long as this paragraph appears in this description, there is room in our volunteer pre-k class. If you are a volunteer with a pre-k child you won't be able to follow the standard registration process. Instead, please register as a volunteer first (link below) and then email Steven Fisher at [email protected]
Musical Theater Camp: August 7-11
Julie Osterman's Musical Theater Camp is back for its third year at St. Stephen's!
The camp will take place August 7-11 from 1-5 PM daily.
More details coming soon.